CHILD AT THE FOREFRONT OF CLIMATE CHANGE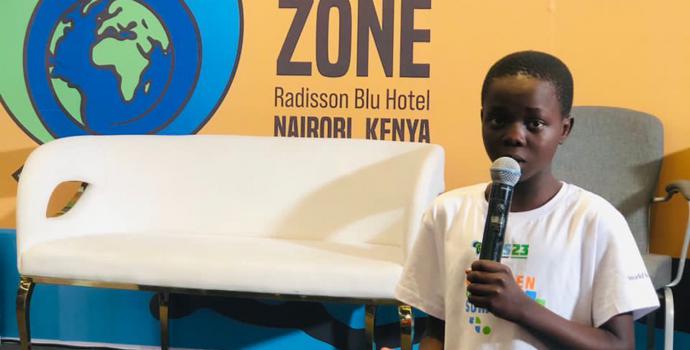 Elizabeth, a 13-year-old advocate from Karamoja, is championing climate adaptation and children's rights. With Support from Save the Children, she represented Uganda at the Africa Climate Summit in Nairobi, in September 2023. During the summit, she participated in writing a declaration presented to African heads of State.
Elizabeth shared her concerns about Karamoja's climate challenges, emphasizing how extreme sun and lack of rainfall have led to crop failure and hunger in her region. She believes that children should be involved in decision-making processes related to climate change because they have unique perspectives and ideas. Elizabeth is actively engaging her classmates in finding solutions to climate change. Together, they've formed a junior farmers club at school, using it to raise awareness and promote environmental initiatives.
"We have also planted trees around our school because we know that they seriously contribute to the formation of rain," says Elizabeth. At Save the Children, involving children in programming is essential as they are key partners in driving change. The organization believes in giving children a platform to share their ideas and engage with decision-makers on issues that affect them.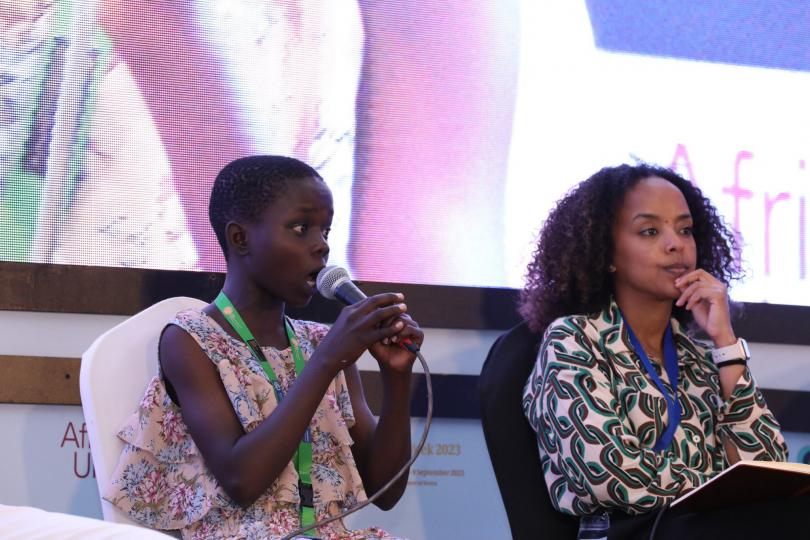 Elizabeth presenting at the Africa Climate Summit in Nairobi.
Elizabeth's passion and commitment serve as an inspiring example of the impact children can have when given the opportunity to contribute to meaningful change. Climate effects on children The escalating change in Uganda's climate witnessed by prolonged droughts, irregular rainfall patterns, and floods is undoubtedly threatening agriculture, the country's core food security and further affecting the nutrition and well-being of children and their families.
"We cannot let this happen. We must act now to save children's lives and to safeguard their future from the scars of malnutrition, including negative effects on their education, health, and development," said Dragana Strinic, Save the Children Country Director. "Save the Children believes that all children have a right to a healthy start in life. We are committed to continue to drive the Food Security and Nutrition agenda of this country forward by implementing interventions to reduce the effects of Climate Change," she added.
Through the power of collaboration and partnership Save the Children will be in a position to improve Food and Nutrition Security for the Children of Uganda