Empowering Adolescents and Women in Kasese District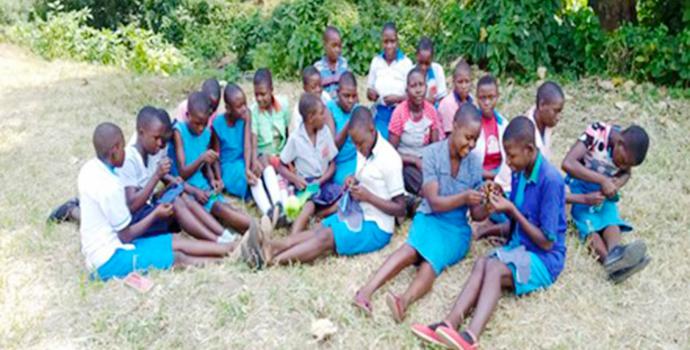 In the heart of Kasese District in Uganda, a remarkable transformation is taking place. Save the Children's project, RAISE (Reaching Adolescents with Integrated and Sustainable programs for Enhanced health outcomes), is lighting the way toward a brighter future for adolescents and women in this community. Through a comprehensive approach to healthcare and education, RAISE is empowering these young minds and nurturing their potential.
At the heart of RAISE's mission lies the commitment to enhance the overall well-being of women and adolescents by improving the quality and accessibility of sexual and reproductive health (SRH) and maternal and newborn health (MNH) services. The results are nothing short of remarkable, and one young girl's story, Josephine, serves as a powerful testament to the project's impact.
Josephine, a 14-year-old girl from Western Uganda, recently shared her inspiring journey with RAISE.
She vividly recalls a time when she was filled with fear and confusion about the natural changes her body would soon undergo.
At school, older girls would speak in hushed tones about menstruation, leaving Josephine perplexed and anxious. She lacked access to clear and accurate information, and her unease grew with each passing day.
Josephine's turning point came when she had the opportunity to participate in sessions on menstrual hygiene management at her school, led by a dedicated health worker from Kyarumba Health Center and her senior woman teacher. These sessions were a lifeline for Josephine and her classmates, offering them vital knowledge about their changing bodies and menstrual hygiene.
A significant aspect of RAISE is its support for young adolescents in schools. Teachers, both senior women and men, have been trained to make reusable sanitary pads, ensuring that girls like Josephine have access to essential hygiene products. Josephine enthusiastically shared her gratitude, stating, "I was happy to acquire the skill of making reusable sanitary pads because it helped me prepare well for my menstrual periods."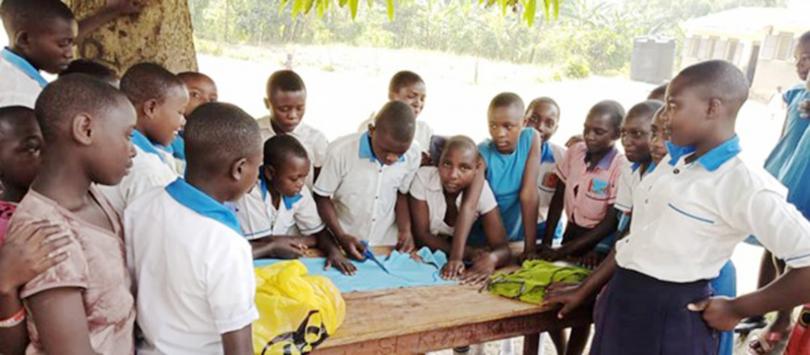 Josephine's senior woman teacher played a pivotal role in her journey. She patiently taught Josephine and her classmates how to craft reusable sanitary pads using locally available materials. The knowledge gained didn't stop with Josephine; she immediately shared it with her mother, who was equally appreciative. With her mother's support, Josephine crafted ten pads for herself and even went on to teach five other girls in her school.
Her generosity didn't end there. Josephine compassionately gifted four pads to a girl who had already started her periods but was unprepared, guiding her on their proper use and maintenance.
Josephine's transformation is a testament to the power of knowledge and support.
Josephine is grateful to Save the Children for the Adolescent Sexual Reproductive Health topics they have covered, as they have helped her develop a better understanding of her body. She believes that every girl deserves information about menstrual hygiene. She recalls the fear she felt when hearing older girls talk about menstruation but not fully understanding it. Thanks to the sessions at school, Josephine now feels confident and can freely discuss menstruation and other issues with her mother and senior woman teacher.
She now feels confident discussing menstruation and other related issues with her mother and senior woman teacher.
In her own words, Josephine articulates the importance of the RAISE project, saying,
"Every girl deserves information about menstrual hygiene. At first, I used to hear older girls in our village and at school saying that, when a girl grows, time reaches and she begins seeing blood and I could not understand why. This created a lot of fear in me and I could not ask my mum because I used to fear her; these sessions at school have helped me to be confident, I now can freely talk with my mum and senior woman teacher about menstruation and other issues" Josephine says.