FLAVIA* BEAT CHILD LABOUR, VIOLENCE TO BECOME CHAMPION OF GIRL-CHILD EDUCATION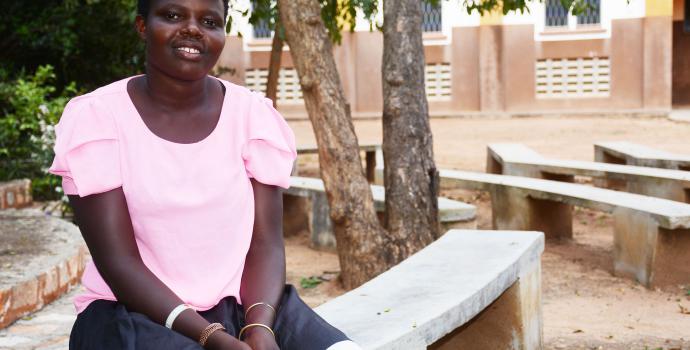 Flavia was taking care of her aunties children as early as seven years of age.
Flavia*, 16, was picked by her aunt from her parent's home in Iriri, Napak District, to help her take care of her children at Seven years of age. Her parents are peasants and could not afford school fees. Taking care of the children came with other home chores such as cleaning moreover during hours when other children her age would be going to school.
In Karamoja, it is not uncommon to find young girls of Flavia's age out of school or working as housemaids for their relatives or other members in the community. Save the Children through Girls as Drivers of Change project is working to ensure that girls such as Flavia can keep in school and avoid the allure of marriage.
Luckily for Flavia, she knew as early as seven years of age that she wanted to go to school.
And so, whenever it was school time, she would pretend to go to the borehole near the school, sit behind the classrooms and listen in to lessons. With time, she would pick a piece of paper and enter any class randomly and sit through the lesson. Her aunt would cane her for delaying at the borehole.
Tired of the beatings, she requested her auntie's husband to enroll her in school but she was not successful because he told her nobody would take care of the children. But her friends in the neighbourhood convinced her to prepare every morning and go to school with them.
"They cut their books and gave me half and broke half a pencil for me. They also started teaching me how to write because we were all in Primary One. I had learnt the basics in two weeks," Flavia recalls.
This was 2014 while she was aged seven.
But as the term came to an end, her school fees of Shs3,000 (less than a dollar) had not been paid. Since she also had to take care of the children, she would attend school sporadically.
When she passed to Primary Two, she escaped in the night and went to her grandmother's home which is about 5kms away and then walked for 6kms to the school at Loodoi where she told the teacher about her need to join school despite the distance from her home. Because of her resilience, she would do odd jobs for people during holidays and earned herself Shs20,000 to which the head teacher added Shs10,000 and allowed her to join boarding school.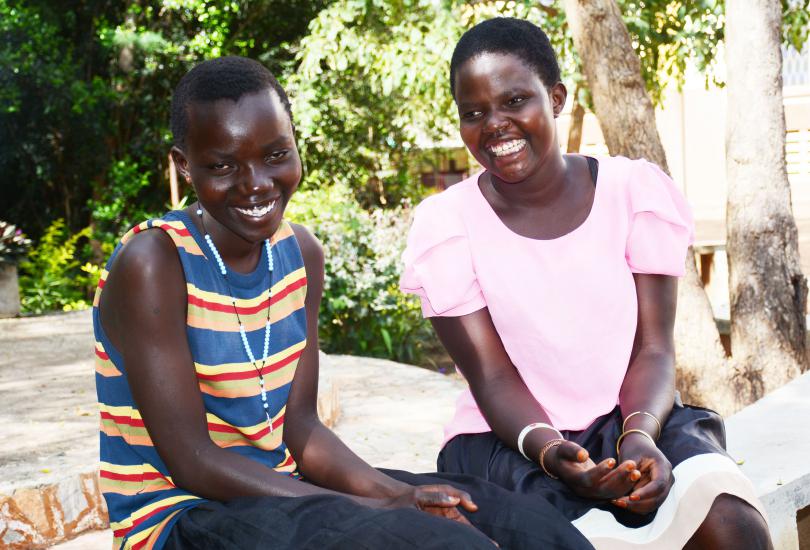 Flavia (right) with her friend and classmate Rosemary. The two were both members of the Girls as Drivers of Change club at the school.
While at school, she joined clubs such as Water Sanitation and Hygiene (WASH), became a Health Prefect in Primary Three and joined Save the Children's Girls as Drivers of Change (GADC) club in Primary Six.
"GADC has taught me a number of life skills such as making sanitary pads. I have also received advice which prevents me from making bad life decisions but also empowers me to encourage my fellow girls to stay in school," Flavia says.
In fact, last year she helped a friend who had planned to escape from school to change her mind.
"A friend had escaped from school to get married in Primary Seven. I told her what they teach us in the GADC club such as if one gets married without a skill, they will live a difficult life. My friend returned to school," she says.
Today, Flavia knows that it is more important to stay in school than run away to get married.