Keeping girls in school in Karamoja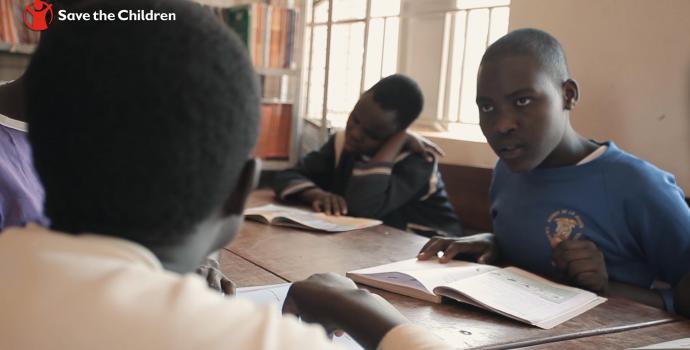 In Karamoja, one of Uganda's poorest regions, only one in three children are enrolled in primary school and even fewer complete it.
Girls are particularly likely to drop out.
Our School Me project has been supporting 'model schools' where girls and boys in Karamoja can get a quality education and get prepared to transition beyond primary school.
Many schools are in poor condition that makes it difficult for children to learn, and essential resources such as textbooks and desks are scarce. Only a quarter of children here have acceptable literacy rates.
So we are renovating and constructing infrastructure such as libraries, classrooms and dormitories, and providing books.
"When you go to the library you now find many different books to read," says Erina, a pupil in her last year at Lokodiokodioi primary school.
We also provide things like lighting. Santina Auma, the head teacher at Nakareto primary school, is often in her office at all hours but used to struggle to work after dark.
"I stay here up to midnight, organising and planning for the school," she says. "Now we have lights!"
Girls face numerous challenges to completing their education – they often have to drop out to get married, give birth, or when they start menstruating.
"I used to not come to school because I lack sanitary pads," says Lucy, who is in the sixth year of primary school. Many girls stay at home as a result.
Save the Children is training girls and boys on menstrual hygiene management and how to make reusable and affordable sanitary pads.
The training has helped girls like Lucy to return to class. "Now I learnt how to make them I even make them for my friends," she says.
Erina agrees. "It helps us when we start menstruating. If you don't have the money to buy pads then you can use these washable ones.
"I'm very happy when I'm at school because all of my friends who are not in school are all married."
The School Me project also trains 'junior farmers' so children can build their agricultural skills.
Eric Ajao, the project manager, says the children will be able to use these skills at home, or carry on developing their skills in vocational courses once they complete primary school.