Lamwo field office launches Go Green campaign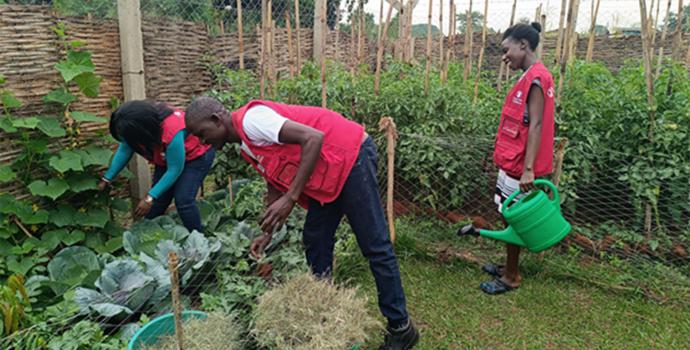 In a bid to address the fast-escalating effects of climate change, the Lamwo field office has launched a Go Green Campaign. For the campaign to have a sense of ownership, staff contributed funds and set up backyard gardens on the office premises using local resources.
The campaign has embraced the principle of the 3 R's – Reuse, Recycling, and Reduction. For instance, instead of burning grass mowed from the compound, the team now uses it as mulch, effectively reducing carbon emissions and promoting soil health.
Food leftovers are transformed into natural fertiliser for the vegetable gardens, promoting recycling and reducing waste. With the convenience of freshly produced vegetables, staff have cut costs on buying vegetables from the market.
Apart from environmental benefits, the office gardens serve as a recreational space, creating a serene environment that boosts work morale. The campaign has also significantly reduced the use of plastic bags among staff.