Opening new classrooms in Wakiso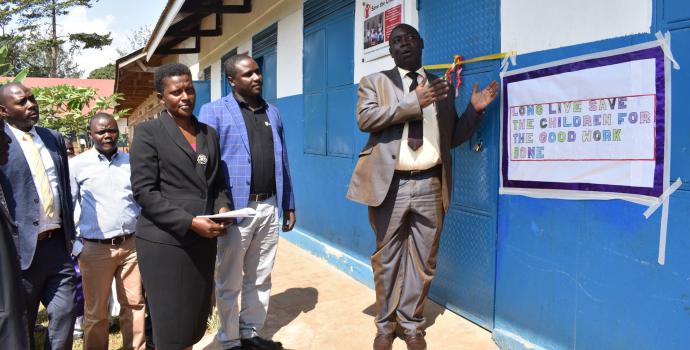 Many rural schools in Wakiso district, in central Uganda, conduct classes under mango trees. This makes it hard for pupils to concentrate and learn. Teaching has to halt whenever it rains.
Save the Children's sponsorship programme aims to improve the quality of basic education and learning outcomes by improving infrastructure, training teachers on new approaches, providing scholastic materials and engaging the community.
We have constructed brand new classroom blocks at several primary schools in the district.
This month we handed over a brand new classroom block and administrative office to Light and Grammar Primary School.
The District Education Officer Frederick Kiyingi was the guest of honour, while the school's headmistress Susan Nabagala was delighted to invite parents and others to view the new facilities.
Mr Kiyingi welcomed the new block and pledged to support and sustain it going forwards.
Now children at the school have the learning facilities they deserve.