In pictures: Supporting youth entrepreneurs to prosper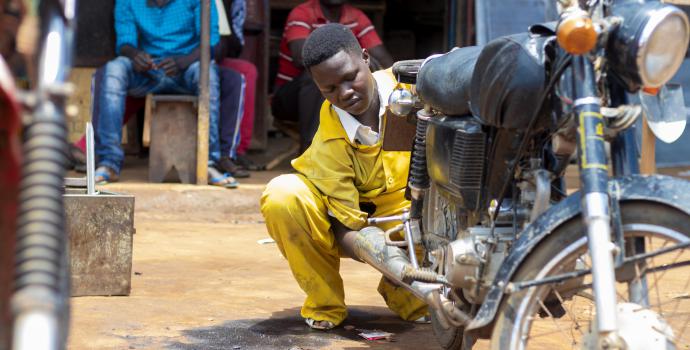 Uganda has one of the youngest populations in the world, which offers huge opportunity and potential for the future. But it can also bring challenges. In rural areas many young people struggle to find decent jobs. Most don't have the education or training needed for skilled work.
Save the Children equips youth with the skills they need to secure decent work opportunities and income. We provide training in a range of different vocations – from tailoring and mechanics to hairdressing and hotel management – as well as financial literacy, budgeting and other skills needed to start and grow their own businesses.
Investing in youth means investing in Uganda's future. On World Youth Skills Day, here's a look at some of the young people we work with around Uganda.
Young women like Stella (above) are breaking down traditional barriers and gender stereotypes, and doing jobs that have traditionally been male-dominated.
Stella wanted to be a mechanic, so we provided training and mentorship as part of our youth empowerment programme funded by Italian jewellery company Bulgari. She's now the first female mechanic in her community in northern Uganda.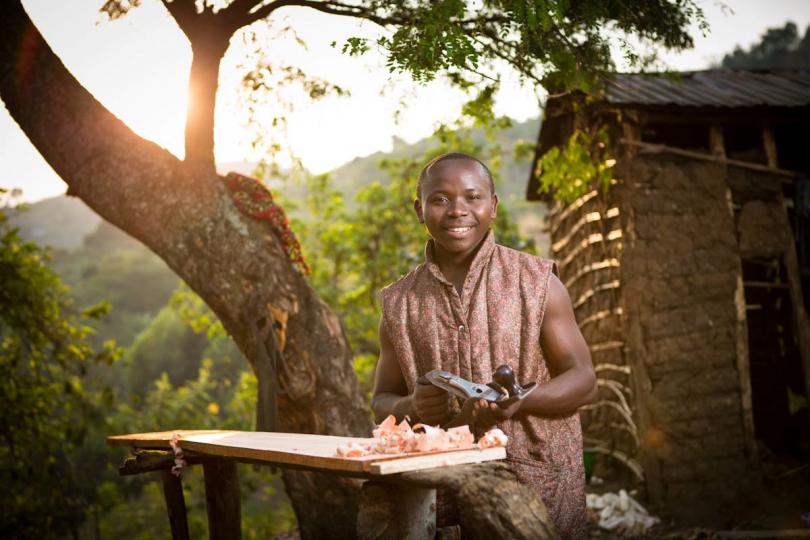 After graduating from our Youth in Action programme, Sam (above) set up a successful carpentry business in Kasese district.
More than 11,000 youth in western Uganda received skills and business training through Youth in Action, a programme run in partnership with the Mastercard Foundation. Graduates have seen their daily income nearly double. 91% of the youth who took part are now in work.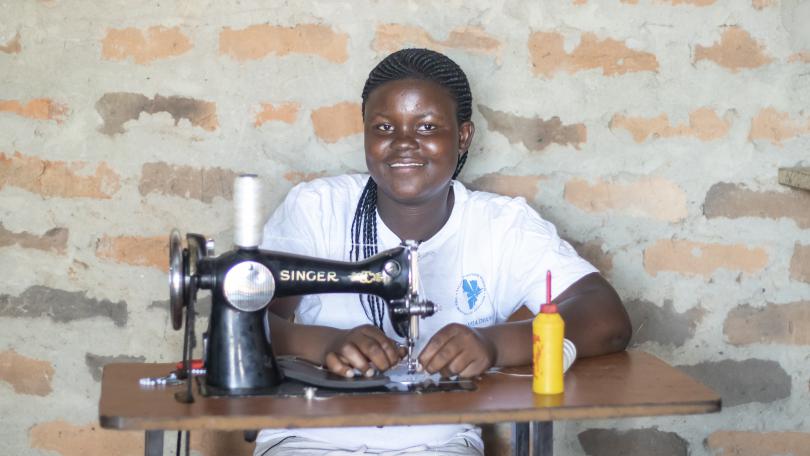 Daina (above) had to drop out of school and got married when she was 15. She was soon left a single mother with two children to support.
She enrolled on our youth empowerment project and got training on leatherwork and financial management. Now she's running her own profitable business in Gulu district and is able to put her children through school. Read more of her story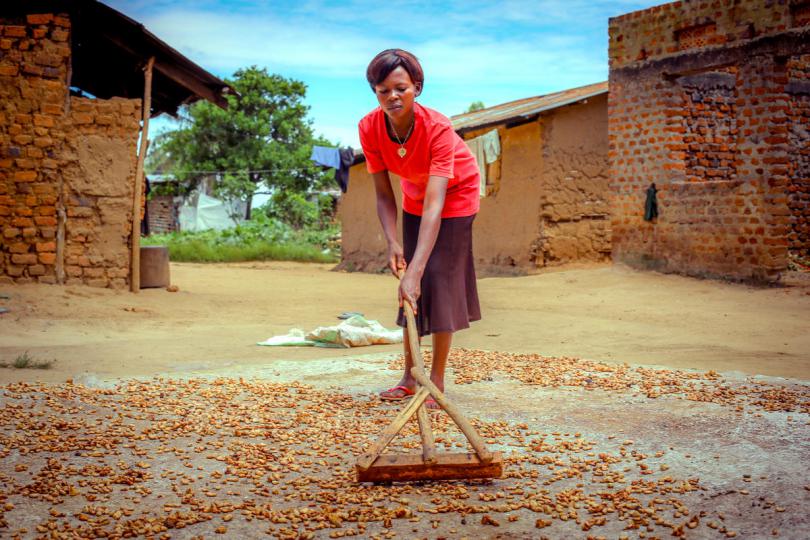 Grace (above), from Bundibugyo, got married and divorced while still a teenager. She and her young child moved back home with her family, but struggled to make a living.
She underwent five months of training with Save the Children, developing business plans and doing market assessments, and learning skills such as bookkeeping. "I decided to set up a salon," she says. "I wanted to learn skills that would help me to earn money to support myself and my family." Now the business is going well. "My child used to be sick all the time but now I can pay for her treatment."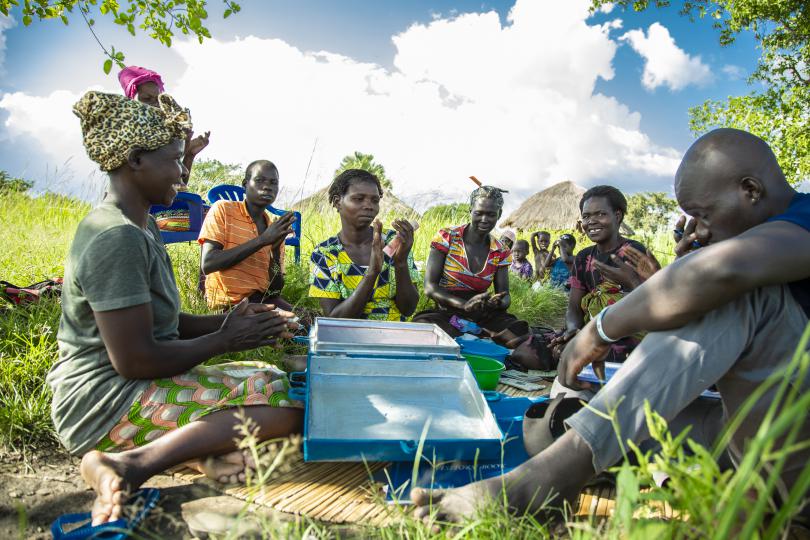 Village Savings and Loans Associations (VSLAs) can help young people save, borrow and invest money, and then share the profits. The groups have helped aspiring businesses to expand and reach new markets. Opio (on the right) dropped out of school when he was 16 but later joined a local VSLA and got training on numeracy and managing accounts.
"Now I know how to count money properly," he says. He started a shop and with the profits he's planted two hectares of groundnuts and cassava. From the combined profits he pays the school fees for his siblings' young children and is looking to expand his business.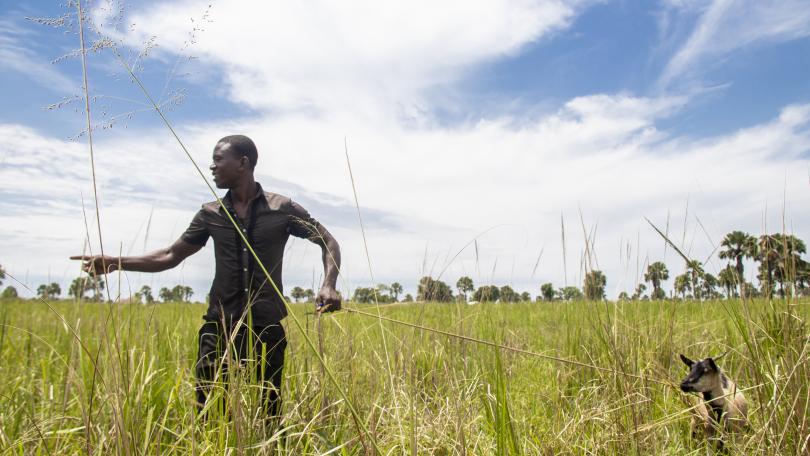 Training in farming and harvesting techniques can be a big help for rural youth. We support farmers groups in northern Uganda to save and invest money and improve the efficiency of their farming.
Charles (above) grows rice for his family and to sell. The support and skills training he's participated in through his farmers' group has helped him earn enough to also buy goats and diversify his income.