The Road to Recovery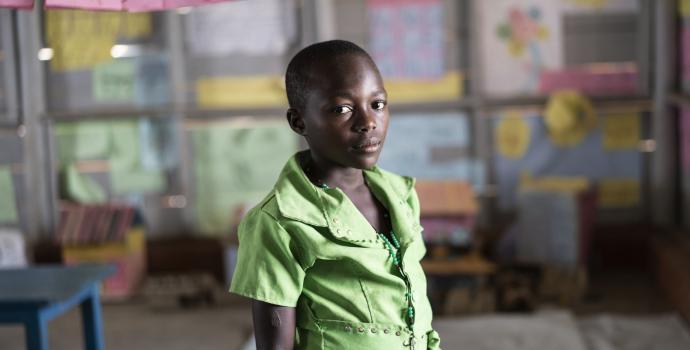 12-year-old Destin* can remember the day her father died.
"The armed groups killed my father, then they came back to our village and tried to kill my mother as well. But we managed to escape."
Destin (above) and her mother fled their home in eastern DR Congo and made it across the border to try and find safety in Uganda. They have been living here for the past two years, but the mental scars from that terrible day are still with her.
Uganda hosts 1.3 million refugees – one of the most in the world. More than 60 percent are children like Destin, fleeing brutal conflict in DRC and South Sudan.
Many suffer a range of mental health and psychosocial issues from the horrors they have seen and lived through.
A new Save the Children report – Road to Recovery: Responding to children's mental health in conflict – finds that worldwide more than 24 million children affected by conflict need mental health support.
Extreme stress can affect boys' and girls' behaviour in many ways, from being aggressive to becoming withdrawn with peers and family members. It can also have a lasting impact on children's long-term cognitive and emotional development, especially without adequate caregiver support. In Uganda around 50,000 refugee children have arrived alone after being separated from their families.
The report – part of Save the Children's Stop the War on Children campaign – is published ahead of critical meetings at the United Nations General Assembly, where we are calling for increased funding to deliver critical mental health support for children in crises. Such support is currently woefully inadequate. Our analysis found that between 2015-2017 just 0.14% of all official development assistance was for programming related to child mental health support.
Improving access to education has been shown to have a significant positive impact on children's mental health. Yet in Uganda around half of refugee children are out of school. Investing in schools and child-friendly spaces can provide a sense of normality and routine for children, protect them from abuse, neglect, exploitation and violence, and ensure a safe and nurturing environment.
The report calls on governments and donors to provide more funding for education in emergencies so that children have the opportunity to learn and recover, and increase the proportion of funding for child protection programmes from 0.5% to at least 4%.
Destin now attends one of Save the Children's Child Friendly Spaces in Kyaka II refugee settlement in western Uganda. Here she gets psychosocial support from caregivers and a safe place to play and learn with other children. She sees education as her future - "In the future I want to become a teacher, because teachers love children and don't beat them," she says.
When 14-year-old Munguiko* (below) - also a refugee from the war in DRC – first came to one of our Child Friendly Spaces he was withdrawn and didn't socialise much.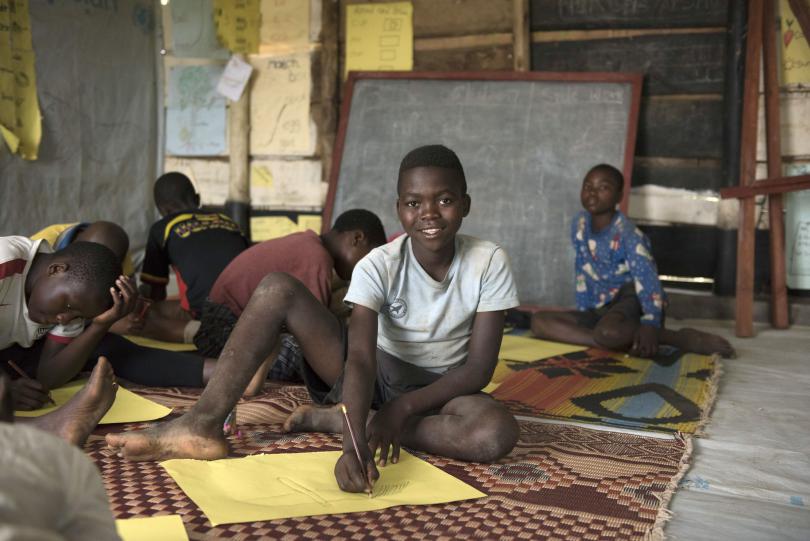 "At first I was alone," he says. "I didn't have any friends to play with and some of them spoke a language I didn't understand. At times I would feel like walking but I felt as if I had wooden feet."
He started attending one of our centres in Rwamwanja refugee settlement. "As I began to come to the centre I found those who can speak my language, people my age who I can play with, and they teach me. I love playing football, interacting and talking to others. I like building, drawing and making models. They can tell me to make a house or a car!"
Slowly, children like Destin and Munguiko are getting the support they need.
* Names have been changed to protect identities