Welding together a better future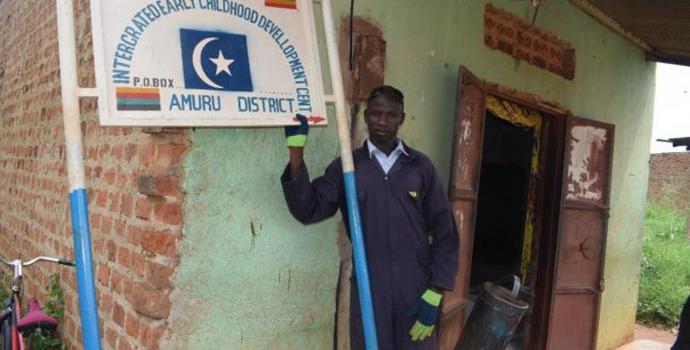 When his parents could no longer afford to pay his school fees, Richard Lajul's life seemed full of challenges. Like many rural youth in Amuru district who have to drop out of school, he then moved to Kampala and joined a private security firm. That was in 2015. A year later, he quit the job as his mother fell sick and he was unable to get leave approved to go and care for her.
Back at home, Richard became a farmer and also the chairperson of a drama group supported by the Straight Talk Foundation. Here he reached out to young people through drama aiming to change people's behaviour. "Me and my club members taught communities about HIV/Aids, sanitation, family planning and mobilizing communities to seek medical services," he says.
One day at a village meeting, the chair of the local council told Richard about Save the Children's Youth Empowerment Programme, which is funded through a partnership with the Italian jewellery company Bulgari and supports young people to start and develop their own businesses.
In 2017, the 22-year-old enrolled on the programme. His six months' training included a two-month internship with a local welding and metal fabrication company.
There, Richard says he learnt how to make windows, barber shop chairs, stools, ladders, cooking stoves, pot stands, counters, cash boxes, doors, sewing machine stands, signposts, and many other things that are in frequent demand from the local community.
He emerged the best in the programme's 2017 class.
After the training, Richard and four of his classmates decided to start their own fabricating workshop, which they called Diro Konyi Welding and Metal Fabrication. They contributed 40,000 Ugandan shillings each (about $10.80) to invest in wire cables and materials.
"The first job we got was a container house for a retail shop,"says Richard."The client bought the material and we were paid 200,000 shillings (about $54) for labour. This was a good start!"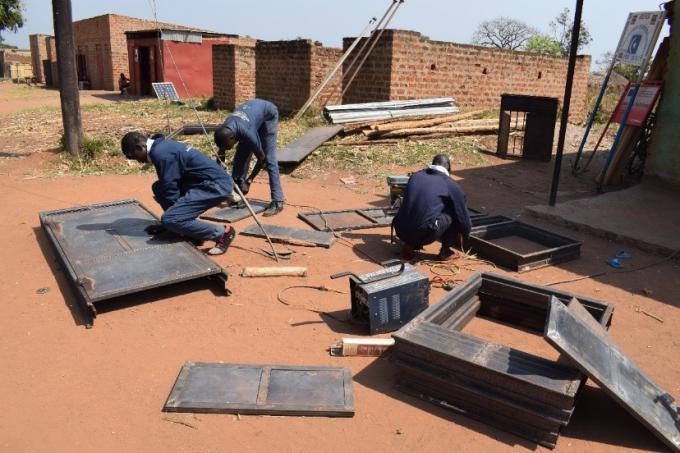 The group re-invested all of it into materials and made doors, windows, tables, a barber shop chair and a signpost. On a good day, Richard says the team can make 70,000 shillings (about $19), depending on what they sell.
Through the programme Richard also joined a local Village Savings and Loan Association (VSLA), where he invests his savings of around 6,000 shillings (about $1.60) every week. "In the 2019 action audit (where the group's savings and investments are assessed and shared out) I got 500,000 shillings, which I used to open up a shop for my wife," he says.
The programme has also provided training in literacy and numeracy skills, life skills and business management: "It's helping me to learn how to sell and advertise my business. I have leant how to handle different clients, how to budget the profits. The display of the products has made me attract more customers. My life skills (training) has taught me how to keep the right people around so that I do not spend my money on the unwise ways."
Richard also participates in quarterly outreaches promoting Adolescent Sexual and Reproductive Health (ASRH) within his Parish.
With business taking off, last year Richard built himself a two-room concrete house.
His ambition is to keep growing – he wants to train other young people in the skills he's learned, and by 2023 he plans to open a larger fabrication workshop, which he hopes will supply the largest construction in the Greater North.