Zumura's journey to self-sustenance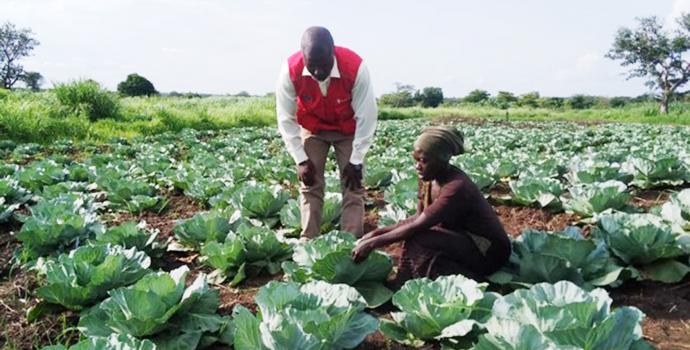 Between 2021 and 2022, the COVID-19 pandemic caused widespread despair in Uganda, including Yumbe district. Many families faced financial instability. However, hope was restored through the Response to Increased Environmental Degradation and Promotion of Alternative Energy Sources in refugee hosting districts (RED) project, a collaboration of Save the Children, Enabel, Joint Energy and Environment Project (JEEP), and International Centre for Research in Agro Forestry (ICRAF), funded by European Union Trust Fund. Bako Zumura 26, a local artisan, was selected for training in Lorena energy stove construction and making heat-retaining baskets.
Additional training in entrepreneurship, financial literacy, VSLA principles, and life skills empowered her. "This played a key role in opening my mind and building self-confidence", stated Bako.
With a seed fund of UGX 560,000 in 2022, Bako invested UGX 300,000 to grow cabbages on three plots of land. She harvested 860 heads of cabbage, selling them at UGX 1,500 to 2,000 each, totaling over UGX 1,300,000. Bako's supportive husband played a crucial role in her success.
In 2023, she expanded her cabbage production to an acre, managing 4,900 heads of cabbage. Equipped with agricultural, entrepreneurial, and financial knowledge, Bako aspires to become a renowned farmer and trainer in vegetable cultivation, especially cabbage.
Bako has been very successful in her ambition to become the overall supplier of cabbages due to a supportive husband. "My husband has been very supportive from the onset of the setting of nursery bed, weeding to selling the cabbages". We made decisions together out of the money collected from the sale of cabbage. He is an encouraging husband, and this has increased our desire to produce more even during the dry season.
Despite her progress, challenges remain, such as the lack of an irrigation kit and technical knowledge to handle pests and diseases. The RED project has transformed Bako's life from nearly nothing to a successful farmer, and she credits the project for her journey from "almost zero to hero."